Kress K13
WHEEL TRACTOR SCRAPER
Kress K13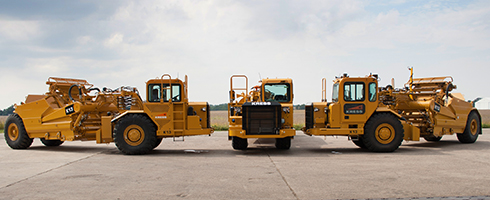 KRESS is proud to introduce the K13 11yd3 (8.4 m3) Wheel Tractor Scraper to our lineup of heavy-duty industrial equipment. Based on the Cat® 613G WTS, the K13 WTS has been updated to conform to Tier 4 Final emissions standards and is being re-launched under the KRESS badge.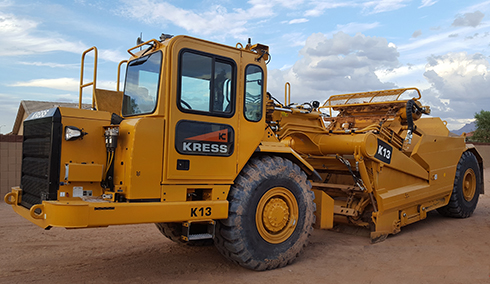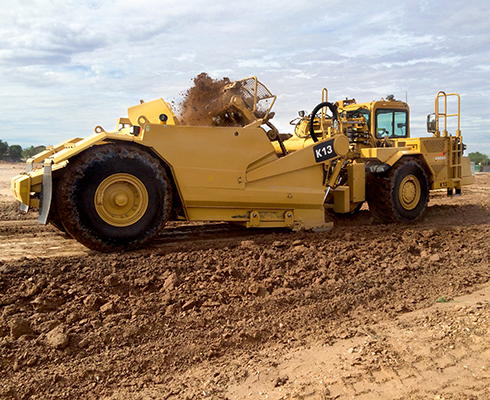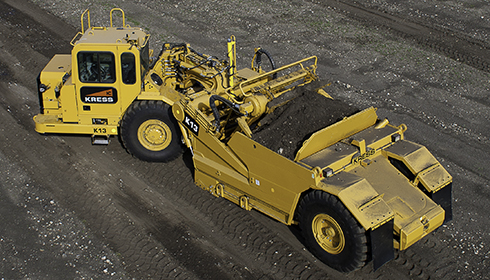 Sold Through the Cat Dealer Network
CONTACT your local Cat dealer or Kress for more information:
  Jim Chamberlain 
  Email: jchamberlain@kresscarrier.com
  Phone: +1-309-645-8840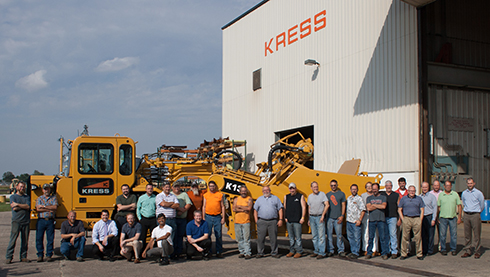 RE-INTRODUCING
THE 11 CU. YD WHEEL TRACTOR SCRAPER

POWERTRAIN:
• The K13 WTS features an integrated Cat powertrain powered by a C7.1 engine with 202 hp (151 kW) (gross).
• Translates into a nearly 5% increase from the 613G and 8% increase from the 613C.
•Torque Converter – incorporating the new, upgraded torque converter from the 613G.
• Delivers Higher Peak Torque of more than 7% from the 613G and over 20% from the 613CII.
• Transmission, Axle, Differential, Final Drives leveraging proven design of 613G.
Result is Increased Rimpull, Improved Cycle Times and overall Increased Productivity!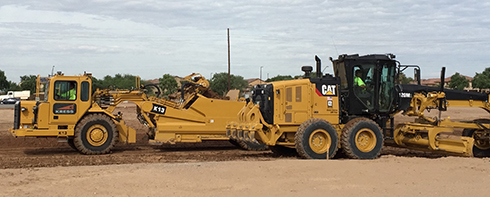 SCRAPER:
• Bowl – Maintaining the standard 11 yd³ (8 m³) bowl capacity.
• Utilizing the updated Cat Elevator Structure with simpler and more robust design.
CAB:
• K13 Cab incorporates the completely overhauled Cat cab design which provides greater visibility with a 30% larger cab, standard AC & heat, upgraded switches and implement controls, and an upgraded cushion seat.
•Feature a new touchscreen display replacing the previous gauge cluster.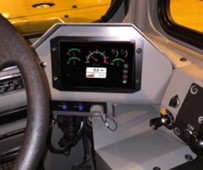 MISCELLANEOUS:
• Includes the newer, larger, 95-gallon fuel tank to allow you to run for full 10-12 hours shift.
• Upgraded Hydraulic System with new tank design along with the all-hydraulic brakes and  new pumps & valves from the previous machine.
• Additional optional equipment including WAVS Camera System, Active Seat, and Bluetooth/USB radio
• Additional Configuration Options designed to help you increase utilization of tractor front:
1.Standard Elevating Scraper
2.Open Bowl Scraper
3.Custom Rear Dump Body
4.Water Tank / Water Wagon
5.Hydrostatic Rear Drive
6.High hp/kW Engine Tractor Front
Brochure: