KRESS PARTS online
24 hour access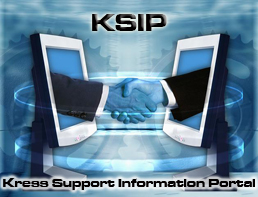 Kress KSIP (Kress Support Information Portal) is for Kress Customers only. It provides our customers with in depth information on the product. It also provides service bulletins and software updates for specific machines. Sign up for your Portal ID today!!
Kress Parts Department
Kress Parts Warehouse
Full inside Storage for large and small parts. WIP & Spare parts for Kress Products.
PARTS DEPARTMENT Team
Kress parts department has a 24 hour parts hotline. And you always talk to a real person. Not an automated system. Kress can ship part within 24 hours of your order and our staff is friendly and knowledgeable. Able to provide you help to find your parts, order your parts, and ship your parts when you need them.